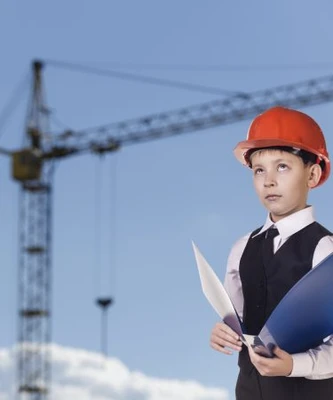 Companies increasingly have to think outside of the box in order to make sure that audiences watch and pay attention to what they are trying to sell, and as a graphic design agency in London, we understand this more than anyone. We have to think of clever and beautiful concepts that make people sit up and notice, and we've seen this spread across the world of advertising.
The types of videos that we increasingly see shared and spoken about on the internet are the ones with a positive message, and brands are harnessing it in their advertising. It uplifts those who watch, makes them think about the broader picture rather than just your product. Audiences are more likely to create a connection with your brand because they agree with your ethos, and your advert won't be attributed to a competitor because it is inextricably linked to your company.
With that in mind, here are some of our favourite positive advertising campaigns from over the past year or two that we think will inspire you to go forth and conquer sadness.
Always #LikeAGirl
Always had a resoundingly positive response after releasing this advert designed to tackle the negative connotations around describing an action as 'like a girl'.
By showing the contrast between how women and men portray an action linked to the phrase with little girls running as fast and as hard as they can, it creates a message that goes far beyond the brand but is still related to their products.
Thai Life Insurance
This advert has been viewed millions of times the world over because of its popularity on social media.
The actions speak louder than words, meaning that the fact it has a few snippets of people speaking in Thai doesn't alter the meaning of helping those that are less fortunate.
The emotional impact of this video and uplifting message of how happiness is more valuable than everything else means that audiences relate to it, causing it to snowball across the World Wide Web.
Dove Choose Beautiful
The brand Dove has been renowned for their body positivity campaigns and this latest advert has proven just as popular. By putting signs above doorways that said either 'beautiful' or 'average', passersby had to make a choice about how they perceived themselves. Having a narrative arc in this particular advert makes it work so well, showing how people go from opting to walk through the 'average' doorway to realising that they are, in fact, beautiful.

Virgin Media Inspired
The latest advert to strive to create a positive message is this one from Virgin Media. It shows how the internet can allow children to find new role models to inspire them.
So those are some of our favourite positive message advertising campaigns that we've come across over the past year or two! If you're thinking of having a rebrand or adding a bit of beauty to your company, then here at Liquid Bubble we offer graphic design, web design, and digital marketing services to get people to shout about your company for all of the right reasons!
For more information about our services, please don't hesitate to get in touch by calling 0208 900 1191 and a member of our friendly team will be happy to help! You can also find us over on Facebook or Twitter to keep up to date with all of our latest updates.