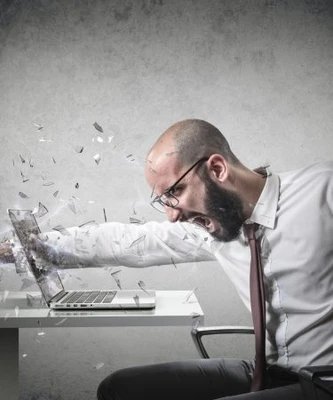 Sometimes breaking ties with someone you've known for a long time can be heartbreaking for both parties, but you just have to grit your teeth and pull off the band aid if it's no longer working. This is good advice for your professional life as much as your personal one and as a leading web hosting company in London we've come across a few horror stories about how a bad server has affected a business. From affecting search engine rankings to losing out on repeat custom, there are a lot of things that can turn sour if you aren't properly supported.
Here at Liquid Bubble, we pride ourselves on our ability to support the content and designs that we've created, allowing them to reach their full online potential. Therefore, we offer the best hosting options possible to ensure that your website remains accessible and responsive. So if you have a niggling feeling that something isn't quite right with your current web host, and you're thinking of switching things up a bit, here are the warning signs that you should look out for.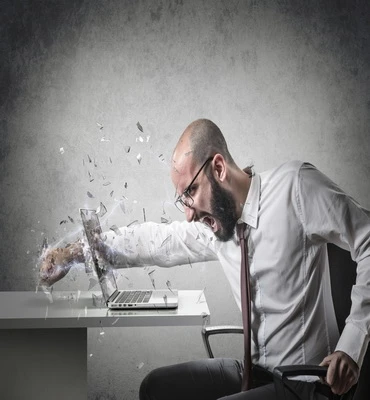 Your Website is Frequently Offline for Long Periods
If your site is consistently offline, that's not just time lost – it's time that translates into money.
If your website is constantly taking a snooze, it's time to start looking elsewhere for a host that has a range of testimonials about all of their different services, so you know that they're reliable and competent in all parts of running a website.
Your Website Takes Forever to Load
It's not groundbreaking news to hear that people in the present day have short attention spans and want everything instantly. If your site is taking several minutes to load then there is something seriously wrong that you need to address.
A one off occurrence isn't anything to worry about, but a constantly slow load rate is a big, red warning sign if you want potential customers to stick around long enough to place orders.
You Can't Get in Touch With Your Web Host
A tell-tale sign that it's time to move on is if your line of communication has broken down. When you need to get in touch with your web host, it shouldn't be an impossible task.
Always endeavour to find a web host that puts their customers' needs first and prides themselves on their ability to do so.
So if you think that it's time to bite the bullet and find solace with a new web host company, Liquid Bubble is here to help. With offices based in London and an attitude that gives you a stress-free service, we will be more than happy to guide you through the process. Our expertise includes keeping you online, making sure that your site loads quickly, and ensuring that we're available if you need a chat.
For more information, please don't hesitate to contact us by calling 0208 900 1191! You can also keep up to date with our latest news by following us on Facebook,Google+ and Twitter!