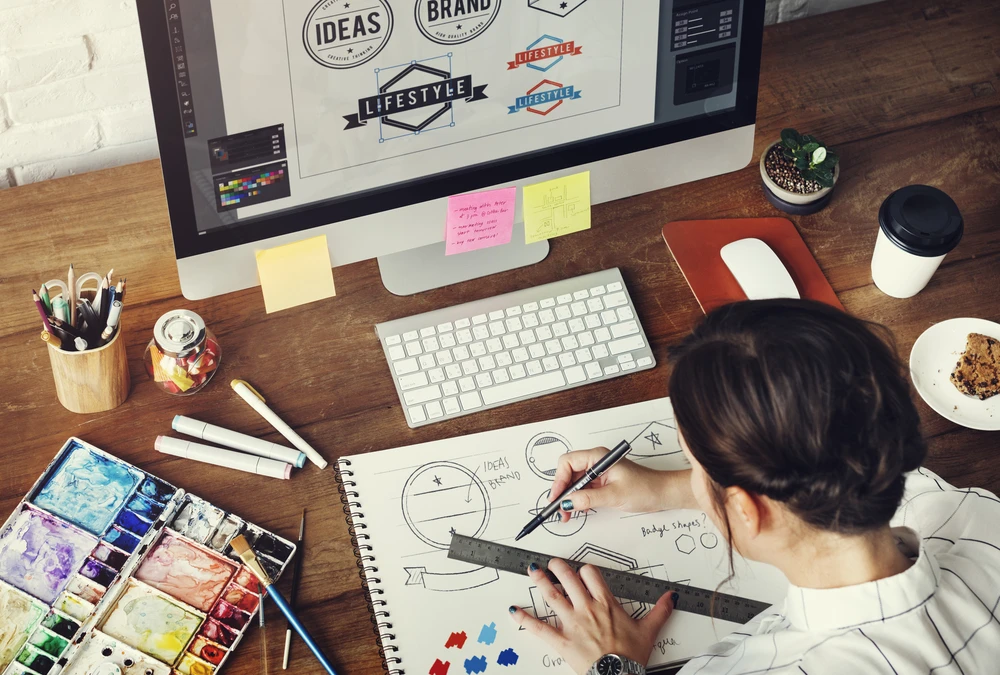 Whether you're just starting out or have been designing for years, it's always good to have new places to draw inspiration from.
We're sure you have your own places that you like to look for ideas, but here are some of our favourites.



Dribbble is a community which allows designers to share anything and everything that they're currently working on, to help bounce ideas around and spark inspiration.
With contributions from web and graphic designers, illustrators, icon artists, typographers, logo designers and more, it's full of glimpses (referred to as 'shots' on the site) into the work of all manner of creatives.
You can easily follow your favourite designers and add your favourite shots to your own buckets (folders), which brings them all together in one place, like a mood board, which can easily be sent to clients or colleagues.
Not only does it allow you to browse projects from designers around the world, it's also the perfect opportunity to get your work out there, with companies often searching the site for talent and posting job openings too.



Bēhance is another great place to showcase and discover work from designers around the world, with some really inspirational pieces to get you through that creative block.
It's a huge platform, so you'll never be short of work to explore, with millions of visitors and users.
No matter what your discipline, it's a great way to see what your peers within the industry are up to, from simple illustration concepts to complex content strategies.
Bēhance is probably the biggest network for creatives on the web at the moment, so if there's one place you're need to head for ideas, this should be it.



Designing good emails can be difficult, with the limitations that come with them, and as Really Good Emails say, "Making Great Email is Hard!". That's why this site is great for really opening up your mind to what can be done when designing emails.
With almost 3,000 examples of some of the best email designs the web has to offer, it's the perfect place to head when you feel like you're banging your head against a wall with a client's mail.
The site's layout is nice and easy to navigate, so you can see multiple examples alongside one another, and they also post a load of great email-related articles and resources.



If you're a fan of vintage typography, look no further than Type Hunting, a collection of old products and signs curated and photographed by Jonathan Lawrence.
It's really cool to see these fonts being used in their actual applications, rather than just on a screen, and is a great way to get some inspiration for your next project, especially if you're looking for a vintage feel.
It's a real treasure trove of items and fonts and a glimpse into design trends of the past too, which you can hopefully use to inspire the design of the future!



If you design user interfaces, it's worth checking out Collect UI. Split into 166 categories, they showcase the best UI designs from Dribbble.
Covering everything from sign up and checkout pages to car interfaces and boarding passes, they cover a really wide range of uses.
With new shots being published on an almost hourly basis, the site now hosts over 13,000 examples of work, with many more waiting to be uploaded, so you're sure to never be short of inspiration.
These are just some of the great resources available to designers on the web and we're sure you'll find plenty more of your own, but hopefully they provide a good starting point!
If you require any assistance with graphic design in London, be sure to get in touch with us here at Liquid Bubble.