Print Club London has commissioned a series of 'alternative' film posters from illustrators including Rose Blake, Kate Moross and Hattie Stewart.
Print Club London is a working screen printing studio that sells works and also provides a working area for artists.
The special edition posters will be on display at London's Somerset House, to mark the tenth anniversary of the Film4 Summer Screen film season. The video below gives a brief insight into what you can expect from this year's event!
Gentlemen Prefer Blondes by Cassandra Yap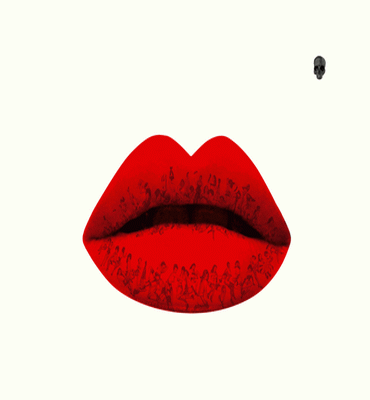 Gentlemen Prefer Blondes is a 1953 musical film, starring Marilyn Monroe. Monroe's rendition of the song Diamonds Are a Girl's Best Friend and her bright pink dress are considered iconic. It can be understood that Yap's print draws on Marilyn's famous red lips and beauty spot, whilst incorporating pin-up girl and cabaret-esque figures, in lieu of Monroe's character's showgirl status.
Ghostbusters by Caspar Williamson
This print utilises the Ghostbuster's signature monster green colour and incorporates a New York skyline, paying homage to the film's location.
The Royal Tenenbaums by Concepción Studios
Directed by Wes Anderson in 2001, The Royal Tenenbaums depicts the lives of three talented siblings who experience great success in youth, and even greater disappointment and failure after their eccentric father leaves them in their adolescent years. The camera motif draws from the character of Richie Tenenbaum.
Spring Breakers by Hattie Stewart
Hattie Stewart has famously illustrated for Adidas, Marc by Marc Jacobs, Nike, Pepsi and Urban Outfitters. She has brought her cartoonish flair to the print which depicts Spring Breakers, a 2012 film that follows four college-aged girls on their spring break and their subsequent descent into drug use, crime, and violence.
E.T. by Rose Blake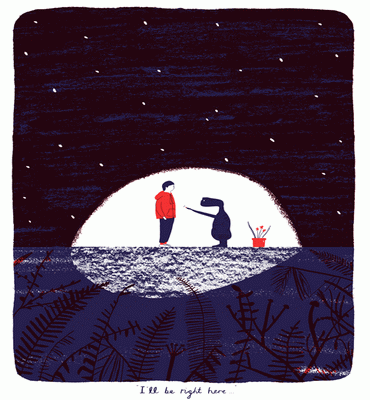 Blake explains her alternative film poster print by saying 'I suppose in my print you are watching the scene from the viewpoint of Elliot's mother in the film. My print is about saying goodbye to people – I felt the phrase "I'll be right here" was a really poignant way of doing so.'
The Summer Screen Prints exhibition is at the West Wing Galleries, Somerset House, London, from the 31st July to the 25thAugust.
If you are looking for graphic design in London please do not hesitate to get in contact with us here at Liquid Bubble. We specialise in great design that works; so if you're interested in viewing a full portfolio of our work please email us at [email protected] or call us on 0208 900 1191 and a member of our team will be happy to help!