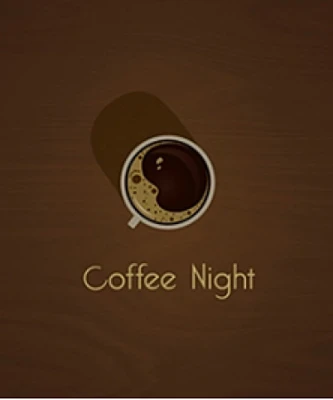 Looking for some logo design inspiration? Lucky you! Here at Liquid Bubble we're proud to be one of the leading providers of print and website design in London, and are firm believers that a logo really can brand your company to success!
Naturally a logo is a vital part of any company profile, and will often be the immediate imagery a customer will think of in relation to your brand. Whether the simplistic or overlycreative type, here are the first 5 of our 15 ingenious logo designs that not only offer a visual and innovative representation of the business, but also carry dual meanings within their design. Enjoy!
Logo Type One: Visual Double Entrendres
Coffee Night
A simple palette and recognisable image, but did you notice the image of a moon within the coffee froth? This is a perfect example of a visual logo with hidden depth, creating a strong concept and clear image/type combination to create an all-round aesthetically perfect logo.
Lion Bird
The immediate thing you probably notice is the clear shaping of a bird, but on further inspection – can you spot the lion's face start to emerge? This is a crisp and modern design, with perfect visual representation of both brand and logo image.
Black Cat
Most logo designs are predominantly in a modern and clear monochrome palette, however ones that are done this well are hard to come by. Sure, the brand name is clear and takes pride of place on a bold black background, but did you notice the C's forming an obvious set of cat's eyes? Clever, eh? We also love that this logo is portrait, a nice twist on the traditional landscape style.
Killed Productions
Following on from the monochrome theme, we absolutely love this muted palette and simplistic style from Killed Productions. Minimal in design, theme and type, we can't really think of a better idea for this modern day logo. Perfect!
Spartan Golf Club
Is that a golfer or the profile or a Spartan wearing a helmet? Either way, it's effective! This simple colour palette really draws the eye to the central black type and imagery, allowing the viewer to question the logo and explore all elements. A perfect example of visually effective double entendre logos, as on first glance it looks simple and promotes more and more detail the longer you look at it.
If you're a business without a creative logo, or are currently considering a design overhaul – please do not hesitate to contact our friendly and creative team to discuss our exciting and innovative design services on 0208 900 1191 today!