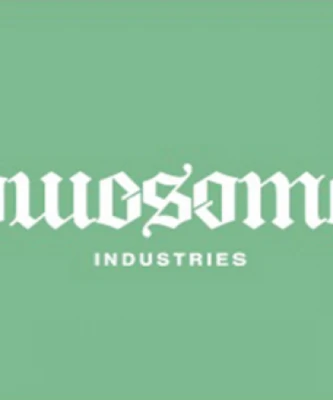 So, during our 3-part creative logo series, we've looked at the various and interesting ways a logo can become much more to a brand than an initial image. A clever logo should be three things: creative, unique and memorable.
So far we've looked at word and symbol logos and unique visual double entendres, so what's next? In the last instalment of our creative round-up, here's the modern and innovative styling of 'ambigram' logos.
Logo Type Three: Ambigrams
In case you're not quite sure what one is, an ambigram logo are words or phrases that can be spun around 180 degrees and are still readable. Many logos of this style can take quite a lot of work and thought in order to make them clear and readable, but the work's well worth it when they look as unique and clever as some of these do. Enjoy!
Fish
It's cute, clever and clearly an ambigram. It's simplistic colour palette and reflection detailing gives the logo an extra pop from the central-gradient backdrop, and the small fish shapes give the overall feel of a relaxed and fresh-minded brand. A great example of a modern and creative composition that enhances a crisp, clear and unique aesthetic.
Awesome Industries
Although the typeface immediately strikes the popular look of Old English styling – a common font used in many ambigram designs – it also provides a clear contemporary influence. Notice how the 'e' and the 'o' have been heavily transformed but still read well in the context of the word as a whole. The modernistic mint green background allows the white type to draw attention and be direct with the viewer's eye.
EDGE
This logo does everything you'd want it to. It's masculine, monochrome and aesthetically neat. The simplistic styling of both typeface and colour palette provides a bold and confident design, and reaffirms both brand and style throughout. It's also pretty hard to create an 'e' that still looks like an 'e' when spun 180 degrees. Amazing!
Here at Liquid Bubble, we know the importance of clear, confident and creative design, and are proud to be one of the UK's leading providers of website design in London. For more information or to speak to one of our friendly and creative team members, please don't hesitate to contact us on 0208 900 1191 today!