The pandemic has caused ripples in the economic sector; many businesses have unfortunately been forced to close shop. To survive the lockdown, a lot of brands decided to cut their marketing funds. Although a few companies chose to divert their business strategy based on market research with their digital marketing team's help.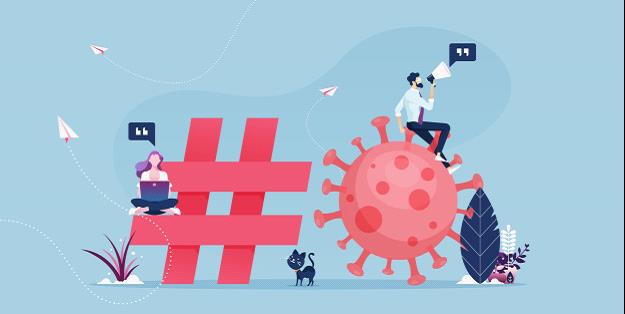 Digital marketing will continue to gain importance post-COVID.
Like any other bad situation, the key here is to get creative and use your resources wisely. People around the world have turned to eCommerce to shop, study, work, and consume content. The 'new normal' is DIGITAL. So it makes sense for your business to start its digital transformation for this new era.
 Five tips to get started-
Connect with your consumer. People have been isolated at home for several months now, consuming unlimited content. You want your message to be simple, short, and straightforward. Curate your content with relevant information, high-resolution graphics, and well-researched keywords.
Engage. Screen-time has dramatically increased over the months, which means your consumer is spending more time online. Create engaging posts with regular frequency to establish your social media following.
Build trust. Most of your consumers might not be able to buy your products at this time, and continuously pushing a sale can be counter-effective. Empathize with your consumer and let them know that your business cares about the customer.
Get creative. Creative, fun, and interactive content can draw in your consumer more than hard-sell posts. Get creative with your socials and web design.
Stand-out. Many businesses will rush to the digital space in the upcoming months. Standing-out with fresh and relevant content will be your biggest challenge. Seek out the right digital partner to reap maximum benefits from your digital transformation.
The 'NEW NORMAL'
The pandemic has only accelerated the speed at which digitization was taking place. An estimated 1.8 billion people shopped online in 2018, which has only multiplied this year. The fear of the virus will continue for the next several months, which means people will engage in digital activities like shopping, reading, studying, working, learning a new skill, or simply chat with friends. There is a host of business opportunities here from creating learning apps, online gaming apps, e-store, and several others. Find your niche and start your own digital business or channel today.