Make your charity event a success
Have you been tasked with the job of planning a charity event, but don't know where to start?We have you covered…
Organising a charity event is much more complex than crafting the perfect scone for the bake sale. They can be time consuming, exhausting, and in a business where every dollar counts you want to ensure you get the most people through the door with clever, targeted marketing and careful planning. Learn how to make your event as successful as a World Cup final with these tips.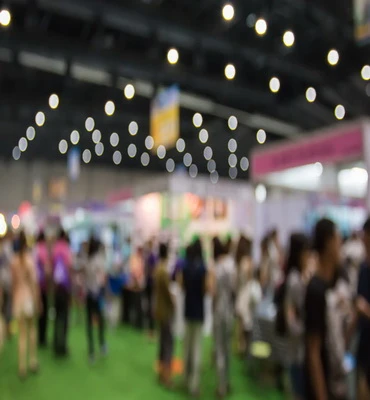 Start at the beginning and write down everything you need, including the type of event you want to hold. First and foremost it needs to be something that will benefit your cause and provide the best return on investment – but it should also be something fun that people want to attend. Keep your audience in mind, and plan something they would enjoy. If they like to be active, something like a colour run could work, or if they like to socialise a charity dinner and auction could be a good bet. Then, start to itemise everything you need to make the event a reality. Be scrupulous with your list, and also be realistic with your expectations. You will need a project manager or leader who can be the go-to for questions but it's a good idea to form a committee and divide the tasks among them so as to not get overwhelmed. Next, timeline the event, starting with initial planning (6-8 months out), sending the save the dates (4-5 months before), invitations (one month prior) and then RSVP reminders in the weeks leading up to the event.
Just like a thorough plan, your event needs to have a list of all the expenses it will need to bring the event to life. Start by setting your fundraising goal, then list all the expenses including marketing, venue hire, potential entertainment and hosting, security, invites, catering, staff. There are a lot of expenses that can be covered by sponsors or donors (ie: alcohol sponsors), however you should always ensure there is a large buffer between your expenses and your goal, and also leave room for any last minute expenses or unforeseen costs that may pop up.
Just like every successful marketing campaign you have to be specific about the ideal audience you want to attract. And while it's tempting to say "everyone" or "anyone who'll pay" all campaigns benefit from a clear target goal. This can be as specific as "young families" or as broad as "business owners" depending on what your charity is and what type of event you're planning. Knowing your audience will also make all other areas of planning easier, including decorations, marketing approach and even the type of event you'll host.

You should think of your event as being an extension of your brand – or even a new product you are releasing. And, of course, every new product needs to be promoted smartly and widely to raise market awareness and get your audience interested in the new product. A well rounded marketing campaign should include printed marketing material, such as save the dates and invitations, email marketing, digital marketing (including SEO and adwords and social media), and of course signage and banners for the event. A full service print and digital agency like Liquid Bubble can help with this overwhelming task as our knowledge spans across all these domains. As experts in digital printing services and poster printing in London we can create all sorts of large format printing such as vinyl banner printing, posters, and all signage for the event. We offer extremely competitive prices and better yet, with an in house design and print team we can look after your needs from the save the dates to the event signage, and the online campaign.
It's easy to get swept up in the craziness and excitement of an event and let your usual etiquette fall by the wayside, but remember a lot of people came together to make this event a reality, including those donating their time and their money. Giving thanks is a small gesture of appreciation that will make your volunteers feel valued and keep your sponsors and contributors wanting to come back (and donate!) next year. Everyone likes to feel appreciated and valued so remember to thank all those who contributed to the event (volunteers, staff, vendors, donors and contributors) on the night, and follow up with thank you cards from the organisation post-event to keep that warm fuzzy feeling alive.