If you've just recently started getting into web design, you might find yourself making some mistakes along the way. Building and designing isn't easy; it can be a daunting and challenging task.
Unfortunately, a badly designed website can harm a business. Without a professional, modern and easy-to-understand design, you're likely to drive a lot of potential customers away.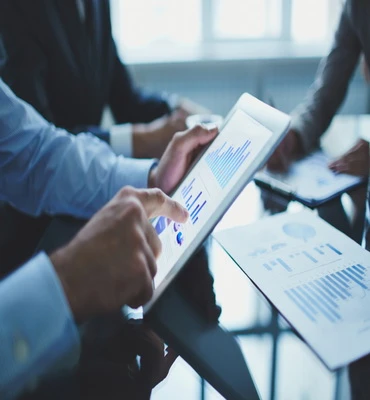 Some people say that experimenting and making mistakes is a good way to learn. However, we think it's better to learn how not to make the mistakes in the first place. We've put together a guide of some of the most common mistakes made in web design, so you can avoid making them yourself.
A good website design should be clean, modern and responsive. You want to make things as easy as possible for your visitors. If someone can't understand how to work your website within the first few seconds of clicking onto it, they will quickly leave and go elsewhere. Whilst a good design will originally grab their attention, poor readability and legibility are the things that will drive them away.
You shouldn't overwhelm your visitors; don't put in lots of clunky graphics or large pieces of text. Leave the more detailed information for later on; your homepage should be simple and effective.
Navigability on your website should be easy to understand; visitors should find it easy to find aspects such as the search bar or menu. People want a website in which everything is there and ready to use; they don't want to have to search for something as easy as the scroll bar. The navigation menu being too complicated is actually one of the biggest and most common mistakes made in web design – avoid making this yourself! Put yourself in the shoes of someone who has recently found your website; can they understand how to use it?
Alienating Your Target Audience
Knowing and understanding your target audience is important for any business audience. This is exactly the same when it comes to your website design. The overall look and feel of your website design will play a role in attracting a certain type of audience; but are you missing out on a whole other audience too?
On the other hand, some websites try far too hard to target too many different audiences and this never works out properly.
You need to identify who you want to target and then cater your website design towards that.
Lack of Contact Information
For something that sounds extremely simple, you would be surprised at how many businesses forget to include simple contact information in their website design. Although it's online, you shouldn't assume that potential customers don't want a way to contact you in person.
You should offer visitors several different ways in which they can contact you; from your phone number to email address. Your contact page should be easy to navigate to from every other page on the website to ensure that you never lose a potential customer.
Sometimes web design is best left to the people who know it the best!
As a reliable and professional web design agency in London, we know what makes a creative and successful web design. With years of experience, we design websites that are attractive, practical and valuable.
If you want an innovative and responsive website that meets the requirements and needs of your business, please get in touch with us here at Liquid Bubble today. You can give us a call on 0208 900 1191 and we will be more than happy to help you out.