Today marks Social Media Day, a day that recognises the digital age and how it has developed before our eyes! Social media is an amazing tool for a business to connect with other businesses (B2B) and with consumers (B2C), and it can help boost your site's SEO. Posting, sharing, liking, advertising – these are all things that social media allows you to do to help your business grow.
But have you thought about when other businesses or consumers will be most interested in your posts? Posting lots of content is all well and good but if done incorrectly, it could lead to losing popularity, money and time that could have been spent elsewhere. So when are the best times to reach out to the public and business world?
Facebook is, by far, the most popular social media website on the Internet. Because of this, many businesses tend to use Facebook for business pages and advertisements.
The best days to post links and content tend to be at the end of the week, on Thursday and Friday. One study by BuddyMedia found that 86% of posts were published during the working week, with peak engagement on Thursdays and Fridays. The reason could be that when people are in work, they get progressively tired during the week, so by the end, they will want to distract themselves more with Facebook.
It has also been found that peak sharing of posts occurs at around 1pm and peak clicks occur at around 3pm. However, this can all vary depending on who your clients are. For B2C, weekends provide 32% more engagement than weekdays, whereas for B2B, engagement and click-through rates are too close to call according to one study by Argyle Social.
Twitter is one of the most visited websites on the Internet and it has been described as being the "SMS of the Internet". When it comes to user engagement with posts and content, things are a little different compared to Facebook. For B2B, weekdays provide 14% more engagement than the weekend whereas for B2C, engagement and click-through rates are too close to call according to the Argyle Social study.
The highest number of retweets occurs at around 5pm and the highest click-through rate occurs at 12pm and 6pm, so the peak click-through rate corresponds to lunchtime and on the commute home after work.
According to Twitter, users are 181% more likely to be on Twitter during their commute to and from work. Users are also 119% more likely to use Twitter during school or work hours.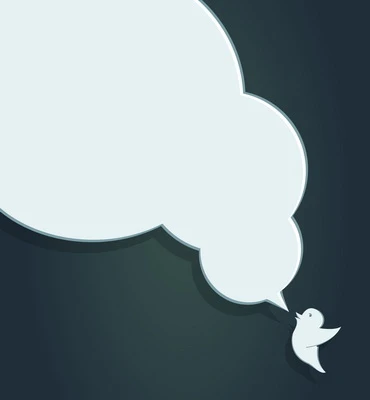 LinkedIn is a business-oriented social networking site that actually came before Facebook but it is mainly used for professional services. Because of this, one study conducted by LinkedIn said that 93% of B2B marketers rate LinkedIn as the top B2B social media lead generation source.
Since LinkedIn consists primarily of a B2B audience, highest engagement rates occur during weekdays at business hours, the most popular days being Tuesday, Wednesday and Thursday.
According to another LinkedIn study, the best times to post are in the early morning, between 7am and 8am, and the late afternoon, between 5pm and 6pm. These times correspond to the commute to and from work, as people on a bus or train to and from work tend to look at LinkedIn.
Understanding when people are going to be most interested in your posts is essential for boosting your business and making it as successful as possible. When it comes to the best times to post content on social media, the best thing to do is to look at the statistics of the site and see when the best time to post is with respect to your client demographic.
If you would like to know more about using social media and getting the most out of it for your business, then Liquid Bubble are here to help. Contact our team today on 0208 900 1191 or you can head over to our very own social media pages on Facebook, Twitter, Google+ and LinkedIn!