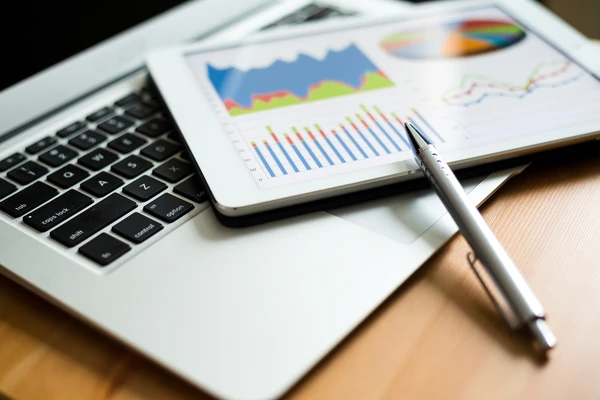 Whether your business is online or offline, these days, it's likely being driven by more numbers than ever before.
We've become obsessed by data and metrics, but with good reason. Setting easily measurable goals is crucial for tracking your business's progress, and ultimately, improving it!
We're going to take a quick look at five of the most important goals you should be tracking, at each stage of the customer's journey.


BRAND NAME SEARCH

At the start of your customer's journey, it's all about getting your brand out there and generating awareness, making sure that your brand is somewhere in the mind of your target audience.
The best way to track this is a very simple one, which is to track how many people are searching for your brand name.
This straightforward metric simply shows you how many people are searching for you, which gives you an idea of how many people out there are potential leads or returning customers.
Every person who searches for the brand is aware of you, and intends to engage with you in some way and tracking this is a super easy way to get a quick snapshot of your brand awareness.
It's a good idea to track this alongside particular campaigns, to see if your marketing efforts are having the intended effect.
ONSITE TRAFFIC METRICS

At the consideration stage, it's time to start looking a number of on-site traffic KPIs, which will track how many of the people that are aware of your brand are actually actively engaging with it, whether this through email, social media or actually the store itself. These should be tracked monthly. These metrics include:
SESSIONS

A 'session' is a period of activity for one user on your site. A session will usually end after a user is inactive for 30 minutes, but remember that one user can have multiple sessions, as they may be using the site on their phone or tablet as well as a computer, or perhaps have it open in multiple tabs.
PAGES/SESSION

This tracks the average number of pages which or viewed in each session.
BOUNCE RATE

The percentage of sessions where a user leaves after only using one page.


AVERAGE SESSION DURATION

This is the average length of a session, usually tracked in seconds. Look at this in conjunction with your bounce rate to analyse how much your customers are actually engaging with the site.
You could also split this up to track the difference between how long a new user spends on the site compared to returning ones.


NEW USERS

Bear in mind that if a returning user deleted their cookies before coming back to the site, they'll be considered a new user again.


SALES CONVERSION RATES

Now for the good stuff, seeing exactly how much revenue the store is bringing in. However, the data available online means that we can go much further than simply seeing how many sales we've made.
For example, the sales conversion rate is the total number of sales, divided by the total number of sessions.
This will help you to work out how much traffic is needed to generate the amount of sales which you're aiming for.
You can delve even further into this, seeing the conversion rate by a specific channel (such as PPC or social media), by a certain category of products, or a certain ad or marketing campaign.
All of this will help you to understand buying trends and help to convert more potential customers into actual buyers.
If you have a particularly low conversion rate, you might want to read this handy guide on how to combat cart abandonment.


AVERAGE CUSTOMER LIFETIME VALUE (LTV)

Of course, once you've made a sale, you want that customer to come back to you in the future and this is crucial to the future success of the business.
The customer lifetime value (LTV) is a hugely important part of this and is basically the average amount each customer spends over their lifetime.
It's an important metric because it allows you to justify how much you can spend on each new customer you acquire.
As long as your average customer acquisition cost is less than your LTV, you should be ok!
To work out the LTV you basically need a customer's average order value, how often they make a purchase and over what sort of period of time (click here for more information on LTV and how to calculate it).


NET PROMOTER SCORE (NPS)

Finally, you want your returning customers to recommend you to their friends and family, which can be tracked using a Net Promoter Score (NPS).
Word of mouth is one of the best ways to get new customers on board and it doesn't cost you a penny, so it pays to keep this score high.
It's a simple survey sent out to your customers to gauge how likely they would be to recommend your brand to someone else (think of Uber's rating system).
If you were to use a 0 to 10 scale for NPS, you'd generally say that those who rate you at 9 or 10 are going to be 'promoters', those who give 7 or 8 will be neutral, while all other will be 'detractors'.
You should keep an active eye on all of the above metrics and remember that they're just a starting point.
There are all kinds of things you can track, so make sure that you make the most of the data available to you and use it to effectively drive revenue and growth.