It's a strange fact about our modern world that most news updates, announcements and new information often first breaks on Twitter hours before the regular media outlets get their hands on it.
We've seen world news break first from regular people rather than journalists and we've seen the knee-jerk reactions of the rich and famous explode on Twitter before any of the gossip columnists can create some tepid story out of a 140 character tweet.
Twitter's business head for Indonesia, Roy Simangunsong says that "Twitter is a conversation; it's about talking about what's happening now, live. If you want a product to be known, it has to be live and open to the public."
By that logic, Twitter is the perfect place to market your business, and in all honesty, it is. Twitter makes for a fantastic way to market you and your business, as well as a way to advertise anything you offer and engage with your demographic on a more personal level – did we also mention it's free?
Chances are, as the hot-shot business owner that you are, you've already taken advantage of everything Twitter has to offer, but you know the old saying, 'you can always do better' – so as we're one of the leading marketing agencies in London, we're going to share some tips so that you can up your Twitter game.
Enter the discussion
"There are two patterns we see in Twitter conversations; one is continuous conversations that happen every day and impressions are mostly level. The other is the sudden peaks that occur based on live events or trending topics,"
This is perhaps the best description of Twitter, and it comes from the company itself! Yes, Twitter is a place for discussions to go on continuously, allowing anyone with an account to join in on a conversation that's being held with 80,000 others.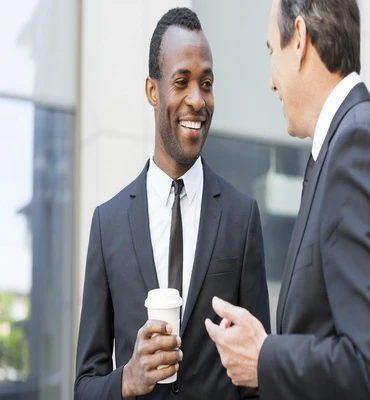 This creates the perfect opportunity for you to further your reach as you can engage your audience in an unrestricted and live discussion. This is great stuff, however it does work both ways, meaning any negativity is amplified as well.
So, just be careful what you engage with.
Leverage Trending Topics
Sometimes it can be better to let a conversation unfold and run its course without any direct involvement from yourself. There's no shame in it. This can be better for a number of reasons, but it's mainly a better option if the conversation is taking a serious turn and invites some dangerous topics, because when it comes to business, reputation is everything.
What you can do though, is piggy back on an existing conversation rather than getting involved in it directly.
Remember the blackout at the Super bowl back in 2013? Well, Oreo inserted their brand into an ongoing conversation.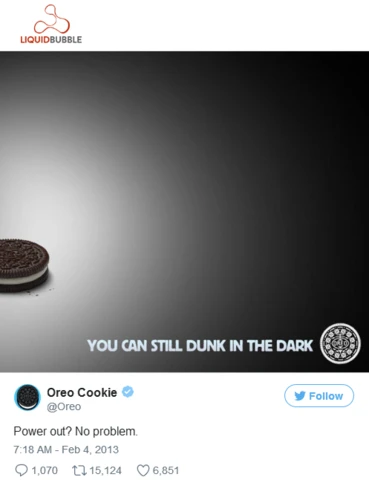 It's this sort of thing that Twitter actively encourages marketers to exploit – as Roy himself says, "Conversations are already happening every day, you just have to figure out how to add to the conversation with your brand in the middle of it."
You came, you saw, you video'd
Twitter isn't just about text. While the service began as a 140-character platform, it has since grown into this flower of several multi-coloured heads – now featuring video, GIFs, Vines, and live streaming.
Video, while not new to the world, is a key growth driver for the company while also encouraging an engagement with their users.
Roy explains that, "The emotional response towards video is much higher. It's the same as receiving a personal letter. We're seeing established publishers use Periscope to review products and conduct interviews. With six times more retweets than photos, video is not just being watched, but is engaging people to flock to brands to unlock more content."
One voice
Branding is extremely important when it comes to establishing an online presence and connecting with your online community.
"It's difficult to push performance without establishing a brand," says Roy. "It can be done, but it's much easier to do so after you have built trust with your audience and they are willing to listen to you."
After all, Twitter is a big one-to-one conversation with your existing and potential clientele, and even if you're a brand, you need to be able to connect with people with a single voice, in a more personal way.
If you're still unsure about using Twitter effectively, why not check out some of the big brands and what they get up to on it?
Here at Liquid Bubble, we actually provide our clients with social media management so, if you feel that you want your social media handled by tweeting experts, you can contact us on 0208 900 1191 where you can speak to one of our team who will be happy to discuss your needs.
For all the latest news from one of the top PPC agencies in London, you can follow us on Twitter, Facebook, LinkedIn and Google+.