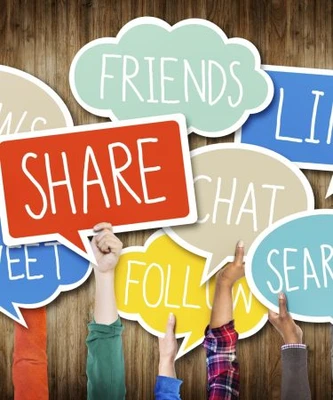 When discussing your company or brand with an audience in real life, it can be quite easy to strike up a conversation with them and answer any questions in person, giving relevant examples and directions as needed.
However, we all know how hard it can be to communicate effectively with a brand, especially when you are wanting to know a bit more about a product and your request is either left unanswered or you spend hours trying to get a simple answer after the person reading your post has misunderstood your query.
As online presence is becoming increasingly more important for all businesses, we thought it would be a good idea to give you some of our top tips on how you can increase and perfect your customer engagement online.
Create Shareable Content
One of the best ways to encourage communication between yourselves and your customers is to create content that they want to share with their friends and followers too.
You want to create content which will evoke an emotional response from your audience which will make them want to engage with you and your brand. No matter what your product or service is, there are ways in which you can make it interesting and shareable! Have a look at what your audience is sharing and adapt it to match your product.
It's okay to share other people's content too, as long as it is relevant and not from a competitor- you don't want to seem self-obsessed by only ever posing your own content but you don't want to be promoting your direct competitors either.
Complete Your Social Media Profiles
We're all guilty of it, especially when we are setting our profiles up on a time limit. Many businesses only ever fill out the bare minimum of their social profiles and although they think that they are filling out the only relevant sections, they are missing out on the opportunity to really sell their business and get customers interacting with them.
Make sure you are giving your customers the most information you can as you never know what people may be searching for. Even though you may have linked your website on your profile, make sure that you are including any phone numbers and addresses that they may need to know if they want to contact you.
If there's the opportunity to add images or videos or any extra information- do it!
Good Customer Service
Just like a business situation in person, you need to make sure that you are conducting the best possible customer service online, too.
Social media has become the go-to for people who have problems or complaints about a product or service, and as we've already established, it can be incredibly difficult to fully understand the extent of a situation online.
You need a member of your social media team to be completely dedicated to customer service on your social platforms; they will answer any queries that your pages may generate and deal with them in a professional, courteous manner, just as they would if the customer was stood in front of them. This will let your customers know that you are on the ball when it comes to giving them the best customer service.
Harnessing the power of social media is essential for businesses who want to become an online (and offline!) success. Today's society revolves around technology, and the majority of consumers will have access to a social media platform to interact with their favourite brands.
If you are looking for some help with your social media, or even want to set up an e-commerce website in London, don't hesitate to get in touch with our team here at Liquid bubble on 0208 900 1191 or via our Facebook, Twitter, Google+ or LinkedIn pages.