Here at Liquid Bubble we know that a business card is one of the most important, yet often overlooked, marketing tools you can have, and we can help you create the perfect one.Cards contain all the necessary information for potential clients to contact you, or for existing ones to know where to reach you.It can also help you develop your brand and make you memorable in people's minds.
People tend to receive a lot of business cards at work functions or conventions, or any other networking events, so having a card professionally designed to make it different from everyone else's can give you a great head start.But to enjoy these benefits, a business card needs to be attractive and professional. Below are a few tips for the perfect business card: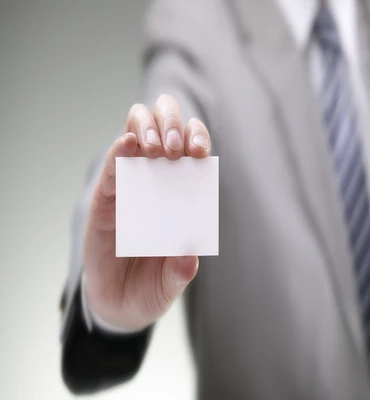 Type of Business
The first thing to consider is the kind of business you have, because that is going to influence the type of card you should get. If your business leans towards the creative or artistic– web designer or architect, for example – you can be bolder in your choices and opt for more unconventional business cards. These include components like photos or flowery lettering, which should be avoided in traditional cards.
Colour
The colour is also important. Most traditional business cards fall under the minimalist banner, which means they have a simple text with only one or two colours, at most. A white card can symbolise purpose or clarity; brown indicates stability, due to its earthy tone; grey is also a popular colour for traditional cards.For unconventional business cards you can opt for a strong red, which can showcase the passion you have for your business. Patterns are also a valid choice, since they make the card more playful instead of strict.
Elements to Include
As for the actual content of the card, a few elements are essential, including the logo that represents your brand or business. The same goes for your name and job position, as well as a way to contact you, be it by email or phone (or both). If you, or your business, have a website or blog, the address should be included.
This is the necessary information, but the way it's displayed varies from card to card, especially if you decide to add more elements. Either way, you should always consider the negative space. If the card has too many components, it can become difficult to read. If it's too minimalist, it might not have enough information.
The right balance between the logo, the text, and the empty spacescan be hard to achieve, which is why it's important to seek professional designers who can help youcreate the perfect business card.
Here at Liquid Bubble, we don't just provide business card design in London, we have a range of other digital media services in London,so we understand how to promote your businessand reach a wider audience.
Contact us or give us a call on 0208 900 1191 if you need our design services to stand out from the crowd. You can also follow us on Facebook, Twitter, LinkedIn and Google+ to receive our latest news.