SOCIAL MEDIA MARKETING AGENCY
Turn Customers Into Fans With Social Media Marketing
The social media marketing team at Liquid Bubble knows how to identify and engage with your target audience. We complete research based on various factors relating to your existing customer base, your product or service, and your goals. We can then develop an executable marketing strategy that may include new social platforms, unique campaign types, utilizing influencer marketing, and other options to help relate with your customers on a more personal level.
SOCIAL MEDIA MARKETING SERVICES
Premier Social Media Marketing for the UK and Kenya
Many businesses think that all they need to do is share an occasional social update or meme, and they have their social media marketing under control. There is actually quite a bit more to it than that. The experts at LiquidBubble.com will create a unique strategy for your business that will allow you to develop a lasting relationship with your customers. When they are in the market for your product or service type again, they will always think of you without even searching. They may even advocate for your brand to friends, family, and co-workers.
Social Media Platform Analysis
Our team will comb through all of your current social media activity and engagements to find valuable insights that we can build on.
Social Media Marketing Strategy
Drive more conversions thanks to boosted brand engagement and increased brand loyalty from customers that already buy your products or services.
Social Media Advertising Campaigns
Get targeted messages to your customers through high return ads on social media platforms like Facebook, Instagram, Linkedin, Twitter, etc.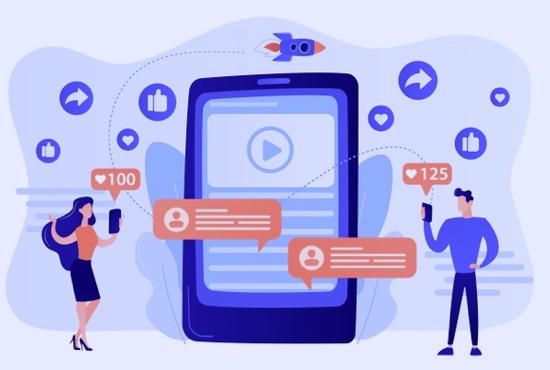 Social Content & Page Management
Our marketing professionals will manage your social media pages with content and responses that will drive engagement.
Find new audiences with a social media marketing strategy that can include journalists, bloggers, press releases, and influencers in your space.
Get inspired by some of our website designs, printed materials, and digital marketing
Digital
Ten things to remember for a successful eCommerce business 20million eCommerce stores are now live on the internet. With digital becoming the "New Normal," we can expect a sharp rise in this number. The competition is tough, but a great
Read More »