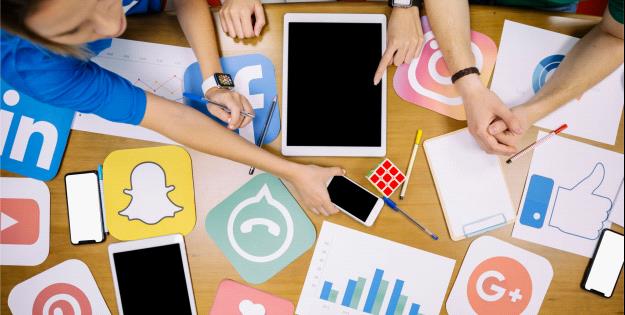 Promote your business online through creative and interactive social media pages.
Social media is a great way to connect with your consumers to create brand identity, visibility, and loyalty. An engaging social media page will effectively convert your 'likes' into sales and is the first step towards your business's digital transformation. Facebook, Instagram, Twitter, LinkedIn, YouTube, no matter the channel, if you want engagement, you have to get creative!
Here is a quick guide to an engaging social media channel.
Be more than just a hard-sell. Successful social media pages engage their followers with interactive, informative, or fun content. Pushing your product all the time will be counter-effective for the popularity of your brand. The simple thing to remember is 'Talk About your topic' more than you talk about your brand.
Connect with your target audience. An effective way to find your target customer is to join relevant social media groups. Say you are selling vegan cookies joining a Facebook Vegan page will help you find more followers. Join in discussions or share informative blogs and posts to attract attention to your page.
Get blogging. Today consumers have become impatient when it comes to finding answers to their queries. Posting informative blogs about your 'topic' will help establish your brand as the 'go-to' seller. You should research your blogs well in advance; try looking for the most frequently asked questions about the type of products you sell.
High-quality images and videos. Platforms like Instagram work well when you upload high-quality photos and creative short videos if you do not have the budget, try looking for easy photography tricks with your Smartphone or find a photographer willing to collaborate.
Collaborate. Social media allows you to connect with your customers quickly and also allows finding business-connections. Collaborate with photographers, writers, artists, influencers, and guest bloggers to keep your content relevant and diverse. LinkedIn is an excellent platform to build on your business contacts.
Consult a digital marketer. If you want a high engagement on your social media page, you will have to dedicate a lot of time and energy. Staying active and relevant requires strategic planning, and creating good content requires time. Connecting with a professional digital marketer can ease your digital transformation and get you the leads you need.
Social media can truly help your business grow if done right. Start planning your social media page and get engaging!