Create a business card worth keeping
Be the company that's remembered with innovative business card design.
For something so small, the 10cm rectangle of cardboard that is your company's business card is one of your most powerful marketing tools – and has the potential to make a huge impact. This is one of the first interactions prospective clients will have with your brand, so it's essential for it to convey a professional image that is one hundred per cent in line with your brand image. This is your chance to truly make your first impression count.
Whilst some businesses may opt to create a design themselves, unless you have the necessary graphic design skills, it will be faster, more professional, and less time consuming to employ specialists in professional business card design. An expert team will be able to make your logo come to life, and work with you to create something memorable.
When it comes to design creation, as always it depends on your business. Your card should reflect the kind of business you are, the industry you operate in, and the brand values you want to portray. For example, if you're a real estate agent operating in the commercial sector, you could opt for plain type in a striking font, and a neutral colour palette, with one dominant colour. However, if you're a party shop selling balloons and streamers, you might want to try bright colours, and a fun font that's more in line with your branding. A two-colour design is the most common choice, however you needn't be restricted, as long as the card is readable, the logo is clear and obvious, and the font is easy to decipher.
Think about who you'll be giving these cards to, what you want them to feel when they see your card, and how you want your business seen in the wider market. These are the things that should always be kept in mind when designing.
As for what to put on the card, the general rule is to keep it simple. The information should always include the overall brand messaging, the copy should be clear and readable and not too cluttered – you don't want any part to detract from the important information. The tone of the copy should also be in line with your brand. For example, if your company is more relaxed or youthful, you could try a "call me" in place of the usual "phone number". Whatever you decide, the essential elements on your card should be: business name, address, phone number as well as your name, title and email/ website addresses. It's also very common nowadays to include any relevant social handles to your business, such as Facebook, Twitter and Instagram.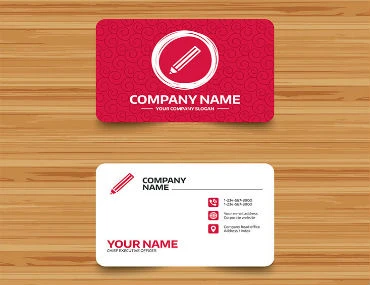 With the design sorted, your last step to consider is printing. All printers were not created equal, and it's important to go with a reputable brand specialising in business cards in london to ensure your company is represented well, and the finished product lives up to your expectations. There are many ways you can use print to create an impact with business cards. Firstly, with paper stock. A heavier weight card will add to a luxe feel, as will embossing or foil stamping. The finish of a card also plays an important part  – and you don't always need to go for the obvious gloss. Textured stock can also create a point of difference, and speak to your brand values, ie: recycled stock will align well with eco-centric businesses. Tactile elements will always add to the appeal of a card, and will stand out in someone's wallet. Another option to consider are different shapes to the standard rectangle – a florist might opt for a flower shape, for example. If that's too kooky, you can also opt for extra elements like flaps or folded shapes.
A respected printer will be able to talk through all these options with you, and also accommodate smaller orders if you're just starting out. Always look for a printer with the latest technology who can print in high quality, full colour, with a solid reputation so that all your hard work – and brand image – is in safe hands.