This weekend, Liquid Bubble will be walking out to bat for charity at the Prideview Cricketers' Cup 2014, to be held on Saturday 26th July at Merchant Taylors' School in Northwood.
Organised by commercial property consultants (and clients of ours) The Prideview Group, the Prideview Cricketers' Cup is now in its third year and has already raised over £10,000 for the Big Hug Foundation, a charity dedicated to providing shelter and education for under privileged children in India. Big Hug's Big Build project needs £60,000 to build a new orphanage in the countryside – they've currently raised £35,000 and hopes are high that this tournament will be able to raise a substantial contribution to the fund.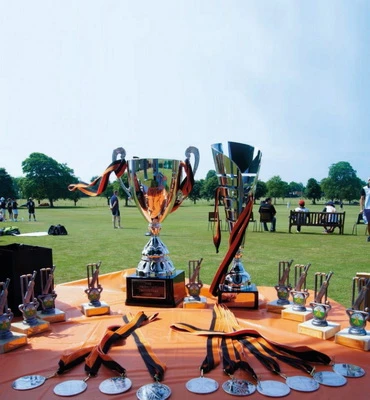 Twelve 6-a-side teams will be competing in the tournament, with the Prideview Cricketers' Cup and the Prideview Champion's Trophy up for grabs. There are four new entrants this year, so competition is bound to be fierce amongst the returning players and newcomers alike!
Alongside the cricket, which begins at 10am, the event includes a raffle with the top prize of a Legends Bat signed by cricketing giants Brian Lara, Adam Gilchrist, Rahul Dravid and more. For more cricket memorabilia, there's also an auction to win a bat and ball signed by Sachin Tendulkar, known by his fans as the "God of Cricket", and a framed bat signed by the entire 2013 Indian Test team. Both the raffle and the auction can be entered in advance by contacting the Prideview team – check out their Facebook page for up to date information.
Like the organisers, a number of the players have taken advantage of our services for web design in London, including Amit Kaura and Tony Juneja of the Panache Group, and Kej Jivraj of Sonas Couture. Other Liquid Bubble clients playing on the day will be Ravi Jobanputra of Arvind Jobanputra Insurance Services and Anand Jatania of the Jatania Group. We hope that you'll join us in giving them all your support on the day!
Liquid Bubble are very proud to be a part of this event and to support the Big Hug Foundation. With exciting sportsmanship, fantastic prizes and all the proceeds going to a very worthy cause, it promises to be a great day – even if you don't know your googly from your gully!
For more information on our graphic design services (or our cricket team), you can call us on 0208 900 1191 or contact us online.