We've all skipped over those articles and blog posts which appear to be a long, never ending wall of text. Even though the title may have drawn us in and made us want to read more, we're less likely to stick around and read what the post has to say if we can't easily pick out sections that we want to read.
It's all well and good having an incredible topic that draws readers in, but the article's potential is wasted when the reader feels compelled to read about a subject elsewhere because yours was lacking something visual for them to wrap their eyes around.
Here at Liquid Bubble, our mantra for content is "show- don't tell" and as a leading social media agency in London, you could say that we know our stuff when it comes to creating appealing content, so here's why we think you should be including more visual content in your marketing strategy!
Make Your Reader Remember
Humans are incredibly visual beings, and we love to skim-read articles and blogs as we go about our daily lives. This is why it is important to think, not only about the layout of your blog, but how you could include visual elements such as images and videos, too.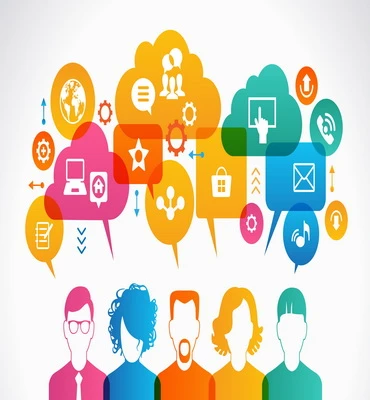 The whole point of putting something out onto the internet is to get it noticed, and it's no use if the information that you are providing your audience isn't retained by them.
It needs to be easy to read and understand and the best way to make people sit up and take note is to make the information visual. After all, there are many studies which prove that our brains process visuals much faster and also retain much more information if it is in a visual format.
Use Visuals for Engagement
According to the "Beginners Guide to Stunning Visual Content Marketing" by OpenView Marketing Lab, pages whose status updates on Facebook include visual content such as videos and images generate 180% stronger engagement with their followers.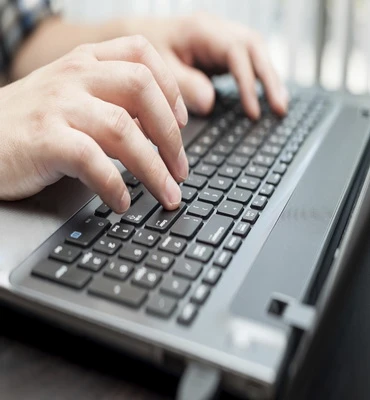 This shows just how influential visual content can be on your readers and followers, making them more likely to communicate and interact with you based on the content that you are sharing with them.
Have Fun and Be Creative
Although it's important to carefully choose the visual content that you are sharing to ensure that it is relevant and engaging enough for your audience, it's equally as essential to make sure that you are having fun with what you are sharing.
The more fun that you have making your content visually appealing, the more your audience will be able to tell that you are enthusiastic about the content that you are sharing. Add a photo to your article on Facebook or Twitter or spruce up your presentations using animated, visually appealing slides that keep your audience's attention on what could come next.
However you decide to incorporate visual content into your strategy, we guarantee that it will give you the boost in popularity that you need if you implement it correctly. If you would like to find out how Liquid Bubble could help your business become more visual, don't hesitate to contact us today by calling 0208 900 1191 and we will be more than happy to help you with your enquiry.
Follow us over on our Facebook and Twitter to keep in the loop with all the latest news and updates from us here at Liquid Bubble.