Design is forever evolving, and with modern styles come modern trends. Negative space, pattern, decorative elements and simplistic colour palettes are the design trends of the season. As well as proving that big, bright and bold really is beautiful!
Websites are the best way to promote your work, share ideas and host an online portfolio of previous works for any future employees, collaborative partners and clients to access and discover.
Modern styles are big and bold, with contemporary fonts and stylish design, but what do you consider good design? Here are a few examples of the most stylised and modern website designs of today!
Ryan Michael Kelly
Ryan Michael Kelly is a highly skilled photographer and filmmaker, who focuses on fashion and editorial styles. His in-your-face and statement-making website design successfully communicates his artistic style and offers a unique and unusual layout, one that the viewer will remember. Big and focal images are a great way of adding style and colour to a website page in a classic manner, with easy to access 'scroll down' features.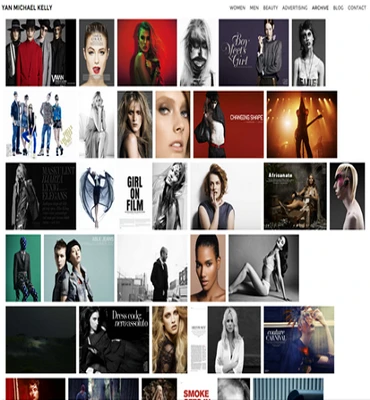 Chris Boddy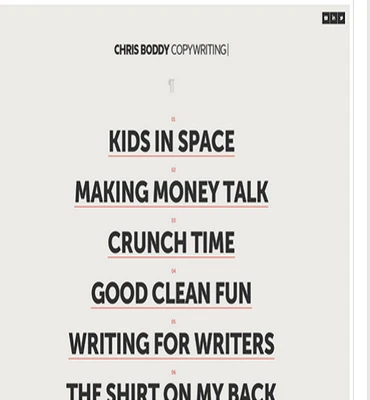 One of the most simplistic yet beautifully effective website designs we've found on the net! Chris takes a bold approach whilst presenting his accomplishments within the design world, complemented by a simple yet statement monochrome palette. While colours are muted, the application of large bold headlines draws the audience eye to the site focal point immediately.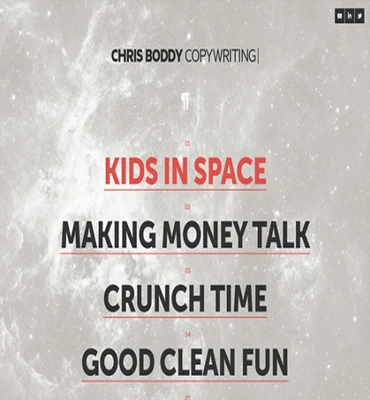 John Dierks
John Dierks' website is a complete individual take on the 'big is beautiful' statement. The bold and bright colour palette immediately draws the attention of the audience eye, with large fonts to make a statement of the creative name. This website is solely focused on his projects and their documentation, with a one-page scroll down displaying further 'About Me' and information details.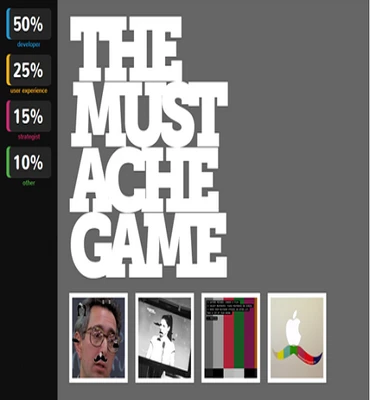 Red Antler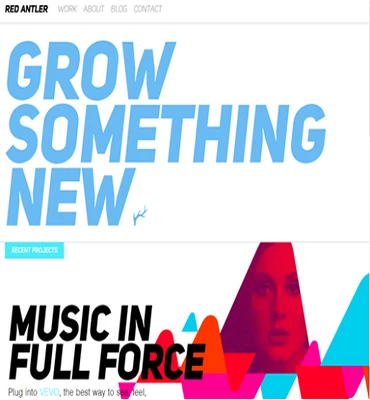 Layouts on websites usually help to create importance, through hierarchal displays encouraging the viewers to decide what to read and what to click on. Red Antler have mastered this technique perfectly, making everything look enticing through bold colour palettes, a great use of negative space, large bright text and simplistic imagery. This layout creates a balance between stylish aesthetics and purpose.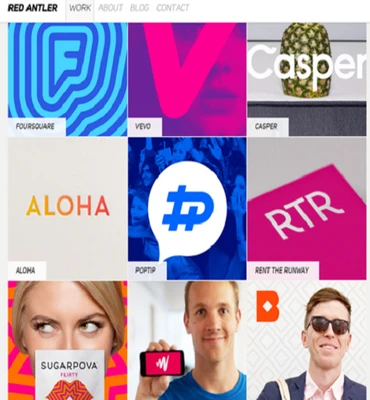 Here at Liquid Bubble, we are proud to be one of the leading creatives of website design in London. We are dedicated to design and believe that quality design is vital to smart and successful branding. For more information, please do not hesitate to contact our creative and friendly team on 0208 900 1191 today!